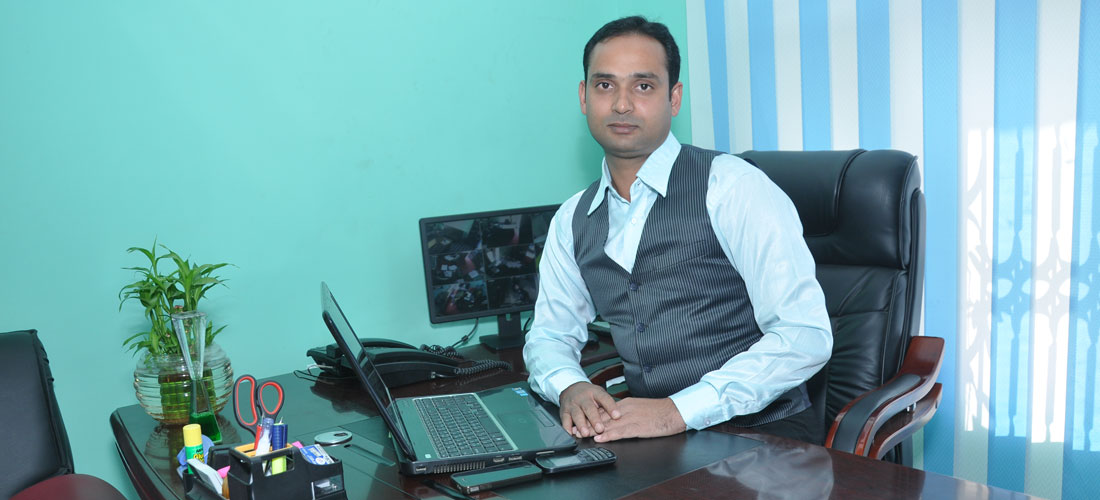 Sky Star Recruitment Pvt. Ltd. (License No. 1078/073/074), since its inception, the name has been synonymous with quality, performance and experience. Sky Star Recruitment Pvt. Ltd, is well-equipped and adequately experienced to offer facilities of International Recruitment, Visa, Emigration and sophisticated information and elegant counsel about any subject and field regarding the recruitment and settlement in Saudi Arabia, United Arab Emirates, Bahrain, Kuwait, Oman, Jordan and Qatar.
Sky Star Recruitment Pvt. Ltd. supports the client's vision by creating innovative and flexible human resource solutions. These solutions support business growth and commercial targets, whilst balancing the company interests and line department requirements. The successes we achieve are due to our dedication, commitment and indomitable spirit, no matter how tough the challenges we face.
However, our greatest asset is, beyond any doubt, our employees. Our firm is managed by a group of professionals with technical expertise and rich experience. We take pride in performing our work professionally, with integrity, passion and dedication to our clients, achieving positive results through effective and cohesive teamwork fostering trust and respect for individuals, supporting the diversity of our people while providing a stable, harmonious, productive and safe working environment.
We have grown immensely and our achievement and performances have been particularly outstanding in the Middle East and Saudi Arabia. With our agile, efficient, prompt and guaranteed service we assure the quality that is forever. Our employment agency has always believed the philosophy of quality and our motto is to make the Customers delightful with "Total Satisfaction" through personal, quality and professional service.
The key attributes signifying Sky Star's quality and its very essence: our HAWK-like vision and PHOENIX-like survival. The first has allowed us to find the finest manpower and to furnish our clients with the talent they need and when they need it; the second has given us the instinct and passion to both survive and rise above difficult circumstances with ardor inspiration for passion and enthusiasm.
In the current dynamic and competitive business climate, Sky Star's image is best epitomized by the HAWK and the PHOENIX which represent our people.
"Maximizing potential of your human capital and optimizing your HR processes is our desire"
TOGETHER FOR A LUCRATIVE TOMMOROW
MOHAMMAD RAZA SHEIKH
Chairman
Sky Star Recruitment Pvt. Ltd.
Email : raza786md@yahoo.com, skystar1078@gmail.com
Mobile No. +977-9851087824